My Neighbour's Problem Today – Mine Tomorrow
3 days packed with insights by distinguished policymakers, analysts, politicians, military personnel and academia from around the globe in Tallinn, Estonia. Key foreign and security policy issues discussed mostly from the perspective of the northern and eastern parts of Europe.
The title of the 14th Lennart Meri Conference is inspired by a saying of the poet, Horace – Nam tua res agitur, paries cum proximus ardet (You too are in danger, when your neighbour's house is on fire).
Read more
About Lennart Meri Conference
"We can never have too much security," said President Lennart Meri. To mark his continuing legacy in foreign and security policy thinking, the annual Lennart Meri Conference aims to encourage curiosity and debate, highlight unity and diversity, and foster liberty and democracy.
Articles
Analyses, commentaries and interviews that decode foreign, security and defence policy trends and published in the Lennart Meri Conference special edition of ICDS Diplomaatia magazine.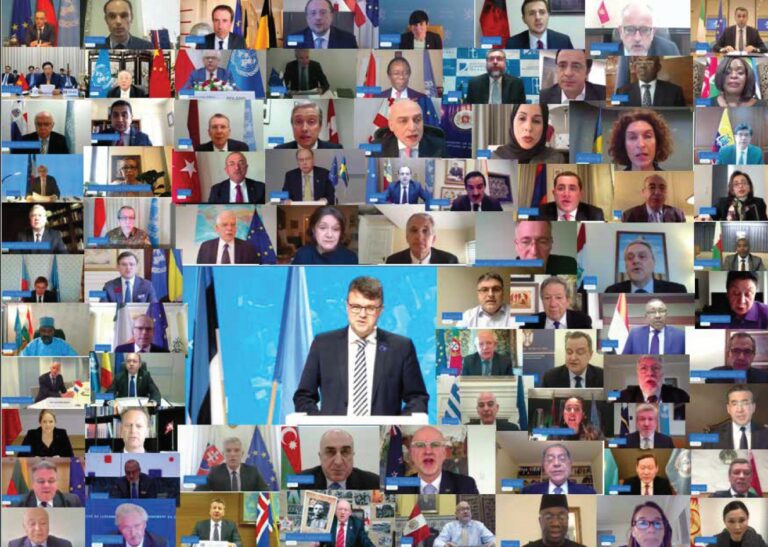 What you have just opened was initially planned as the printed special edition of Diplomaatia (the ICDS's foreign and security policy magazine), to be given to you on 15 May 2020 at the opening of the 14th Lennart Meri Conference, entitled "My Neighbour's Problem Today…
The current Covid-19 pandemic has already demonstrated the importance of digital solutions. Technology is what helps us in this global crisis. And the multilateral world, including the United Nations, needs to keep up with the times by supporting it globally.
Europe can be rebuilt after the crisis.