Man Plans, and God Laughs
Due to Covid-19 pandemic, the 14th Lennart Meri Conference planned for 15 May 2020 was postponed until September 2021. However, we did not give in to the pandemic and provided the friends of LMC some food for thought, spirit of the LMC, with a special online edition of ICDS Diplomaatia magazine.
Arcticles
Analyses, commentaries and interviews that decode foreign, security and defence policy trends and published in the Lennart Meri Conference special edition of ICDS Diplomaatia magazine.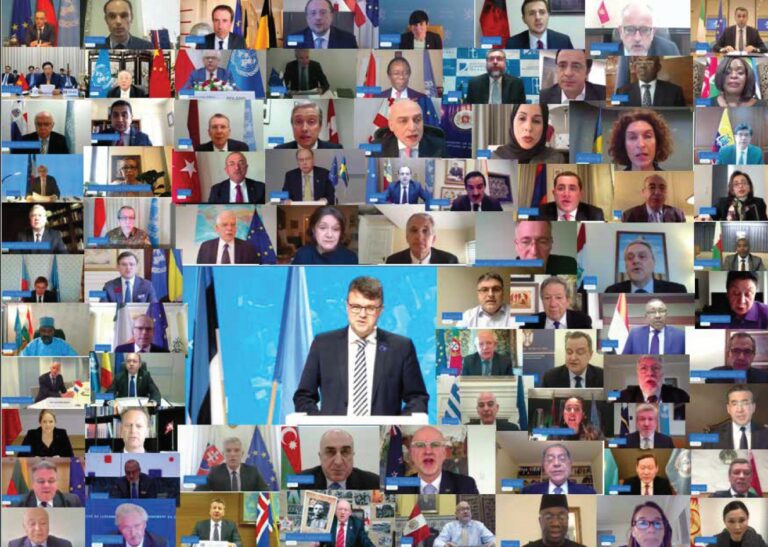 What you have just opened was initially planned as the printed special edition of Diplomaatia (the ICDS's foreign and security policy magazine), to be given to you on 15 May 2020 at the opening of the 14th Lennart Meri Conference, entitled "My Neighbour's Problem Today…
The current Covid-19 pandemic has already demonstrated the importance of digital solutions. Technology is what helps us in this global crisis. And the multilateral world, including the United Nations, needs to keep up with the times by supporting it globally.
Europe can be rebuilt after the crisis.
The EU should recognise Ukraine as a European country.
We are facing a generational change among the leaders of the world's great powers.
Tokyo does not want the Cold War back.