One Past, Many Futures
Lennart Meri said that, "Europe has one past, but an infinite number of futures." The recent past has undoubtedly been tumultuous and the immediate future looks set to follow a similar pattern. But nothing is pre-destined. We must do all we can to shape these many futures into a positive common past.
Lennart Meri once said: "Politics is a factory producing the future". The Lennart Meri Conference (LMC) 2019 tried to peep into the future and also, in some context, to shape it. One thing was pretty obvious from the first hour of the conference: the topic of China is here to stay.
Read more
Speakers
Minister of Defence, Germany
Assistant Secretary, U.S. Department of the Treasury
Diplomatic Adviser to the President of the Federal Republic of Germany
Journalist and author, UK
Assistant Secretary General for Defence Investment at NATO
Robert Bosch Senior Fellow at the Brookings Institution
Associate Professor of the Russian Presidential Academy of National Economy and Public Administration, Russia
To view video recordings of the discussions click on public panels not restricted by the Chatham House Rule.
Read more
Articles
Analyses, commentaries and interviews that decode foreign, security and defence policy trends and published in the Lennart Meri Conference special edition of ICDS Diplomaatia magazine.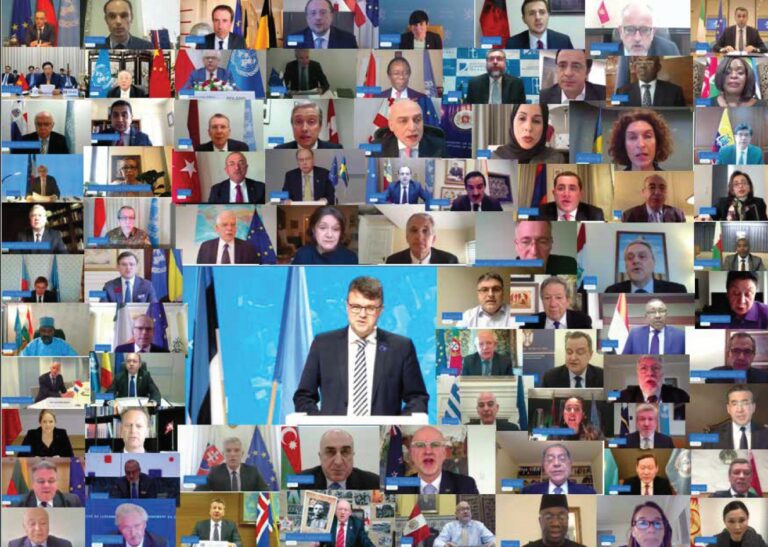 What you have just opened was initially planned as the printed special edition of Diplomaatia (the ICDS's foreign and security policy magazine), to be given to you on 15 May 2020 at the opening of the 14th Lennart Meri Conference, entitled "My Neighbour's Problem Today…
The current Covid-19 pandemic has already demonstrated the importance of digital solutions. Technology is what helps us in this global crisis. And the multilateral world, including the United Nations, needs to keep up with the times by supporting it globally.
Europe can be rebuilt after the crisis.